Hello there beautiful. Haven't seen you since last year! It's 2013 and this year is going to be big for our family. Have you made any resolutions?? I'm not big on resolutions...other than resolving to not eat Nutella directly out of the jar, I'm going to mix it with Greek yogurt...I'm not making any specific promises. This certainly doesn't mean I don't have goals for the year, I absolutely do! I really want to just do everything a little bit better. I want to really pay attention to life and to enjoy it and to feel grateful on a daily basis.
I couldn't sleep on New Years Eve, I lay in bed awake until 3am...which totally sucks because if I'm up until 3am I should totally be out somewhere living it up or something!! oh wait...I'm old! lol. My brain was going a mile a minute not only about the future (change is in the air...big change) but also about the end of the year, where things got a little stressful with extended family. What I decided was that I am not bringing any of that into 2013 with me. I let it go....which was amazing because some things had been on my mind, really bothering me on a daily basis. I am completely over it. Life is so much easier when you just accept yourself and others in your life for who they are. So I finally did fall asleep and I woke up in the New Year and really felt like I was in a different space. I lay in bed and thought only about the blessings in my life and the things that I am thankful for. I will do this every single morning this year. Take the first five minutes of my day and count my blessings. Waking up to gratitude every morning is the best way to start the day! Maybe that's my resolution...
I hope your New Year is starting out fabulously. The kids are out of school for another two weeks so I can't make any promises about how much I will be popping in here...I'm trying to spend time with them while they still think I'm fun...or at least a little fun :)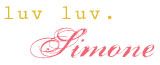 ps-- WTH....spell check doesn't recognize Nutella???!!! Too bad for spell check.