Hello there!! First, sorry for my complete absence!! We were in Denver visiting Brian's family and I thought for sure I would be all over blogging while I was there but then honestly I just ended up hanging out and seriously lacking motivation. Sometimes it's great to just hang out. That I did! We were there visiting Brian's family. His sister just had her third baby. He's adorable!!! And I spent a ton of time just soaking him up. Can you blame me?? Look at this little button!!
SO dang mushable!! Couldn't get enough!! And his sisters are fabulous too! Full of energy, they certainly kept up on our toes and constantly laughing. They think I swear. A lot. I kept hearing "Auntie Simone, you can't say that. That's a bad word" And by the end of our trip they were calling Brian "Uncle Marty"....just to be funny. Love them!
So anyway, that's my excuse...and I think it's a good one. Still, sorry for just hitting the road there.
So let's get back to business. Life is crazy. School starts next week. I have again taken on a PTA position....enough said about that. lol. My to do lists have been made....one for home, one for blog, one for studio, one for life and one for fall wardrobe....although it seems like fall may never get here...temps have averaged 105 for the past few days. I can hardly stand it any longer!!
My current obsession is metal mesh and anything ANYTHING BCBGMaxAzria. (Sorry to yell but this label sends me over the edge!! I seriously love everything about it!)
6pm.com
has loads of it on sale right now too. I die over 6pm as well! What are you craving for fall fashion?
Can I still link up with my Friday peeps?? Even though it's Saturday?? Yes I can!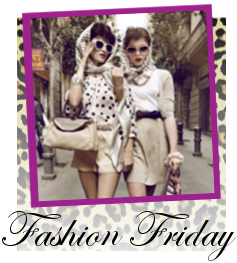 Happy Stylish Saturday! I promise never to be so absent again!