This week has been quite a juggle! The end of the school year always means a dash of chaos for this mom who always feels the need to volunteer myself for everything...including planning end of year parties for BOTH girls classes. I am irritated with myself for not going to the gym even once this week but at least by this time next week all the school chaos will be finished! Amidst all the chaos I was able to spent a bit of time in the studio making belts...
Delish ribbon, chic buckles and even a few with vintage baubles on them.
I could see them paired with hot pink pants, a chic white tee--tucked in to show a peep of the belt-- nude bag and nude shoes.
Belts will be in
the shop
shortly....
Hitting the blog hop again...so much fun! I cannot tell you how many new blogs I have found from What I wore Wednesday as well as both of the links below.
Casual Friday link up at
Two Thirty-Five Designs
and Fashion Friday on Blonde Episodes.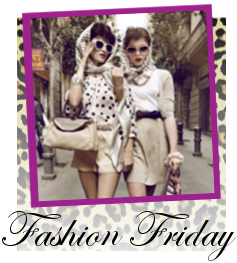 Happy Stylish Friday!