I feel like I have been gone FOREVER! Sorry about that! I was in charge of organizing hundreds of volunteers for the girls school BooFest last week and was surprised at how much time that took. Along with having family in town over the weekend and then organizing Halloween parties in each of the girls classes I literally had zero time for anything else-- and I was actually quite bummed about it to tell you the truth! For the past few years I have organized the Father Daughter dance at the girls school - and in the end, after all the hard work and tireless hours, I can sit back and say it was all worth it. I have to say that this time, I don't feel that way. It was honestly like living an episode of Desperate Housewives!!
I was so stressed before during and after the event that I actually had nightmares!! How crazy is that?? In one night, I dreamt that a woman and man were living in Avery's room with 16 feral cats who had managed to get under the carpet upstairs so I could hardly walk up there without getting atttacked by cats, in the same night, I dreamt that I was stuck in my bathroom with Black Widow spiders and webs everywhere and then (can you believe...it goes on!!??) I dreamt that the man who was living in Averys room with the cats was in my car with me as I was driving down the street blow drying my hair (yeah, strange) and he electrocuted me with my blowdryer!! I actually woke myself up shouting "ouch" in that one!! Whaaaattttt is all that about?? I won't indulge you with a synopsis of the other night. Isn't that crazy??
I was excited to have the weekend to recover-- we went to the beach on Saturday...can you believe that? It was about 75 and sunny-- no wind, it was gorgeous! So relaxing! But Sunday it was back to running around and then Monday in both kids classes all day for Halloween parties. Trick-or-treating and a sleep over on Monday as the girls had the day off yesterday. Life is crazy. I am demanding it slow down. I have a plan.....to work the word "No" into my vocabulary. Starting now!
Looking forward to a relaxing end of the week-- full of trips to the gym and lots of time spent in the studio.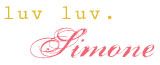 ps-- that's a little collage of my Halloween Decor-- we did it!! Yay! The girls and I spider-webbed the house and set up a cute little table outside full of Simone-ified Halloween decor.